Casa Minoletti has

---
A photo work by Giuseppe De Francesco!
Milan, 1959
Inwardly in the "garden of Arcadia", the area of ​​a building destroyed by bombing during the Second World War, is the residential building designed by Giulio Minoletti with Giuseppe De Carli and Luigi Lanza in the second half of the fifties.
In this context, of particular importance is the "villa on the roof", the apartment where Minoletti chose to live. Housed in the attic of the building, the apartment is on two floors, 8 and 9, and provides a summary of the issues explored so far in its continuous research on the theme of the house.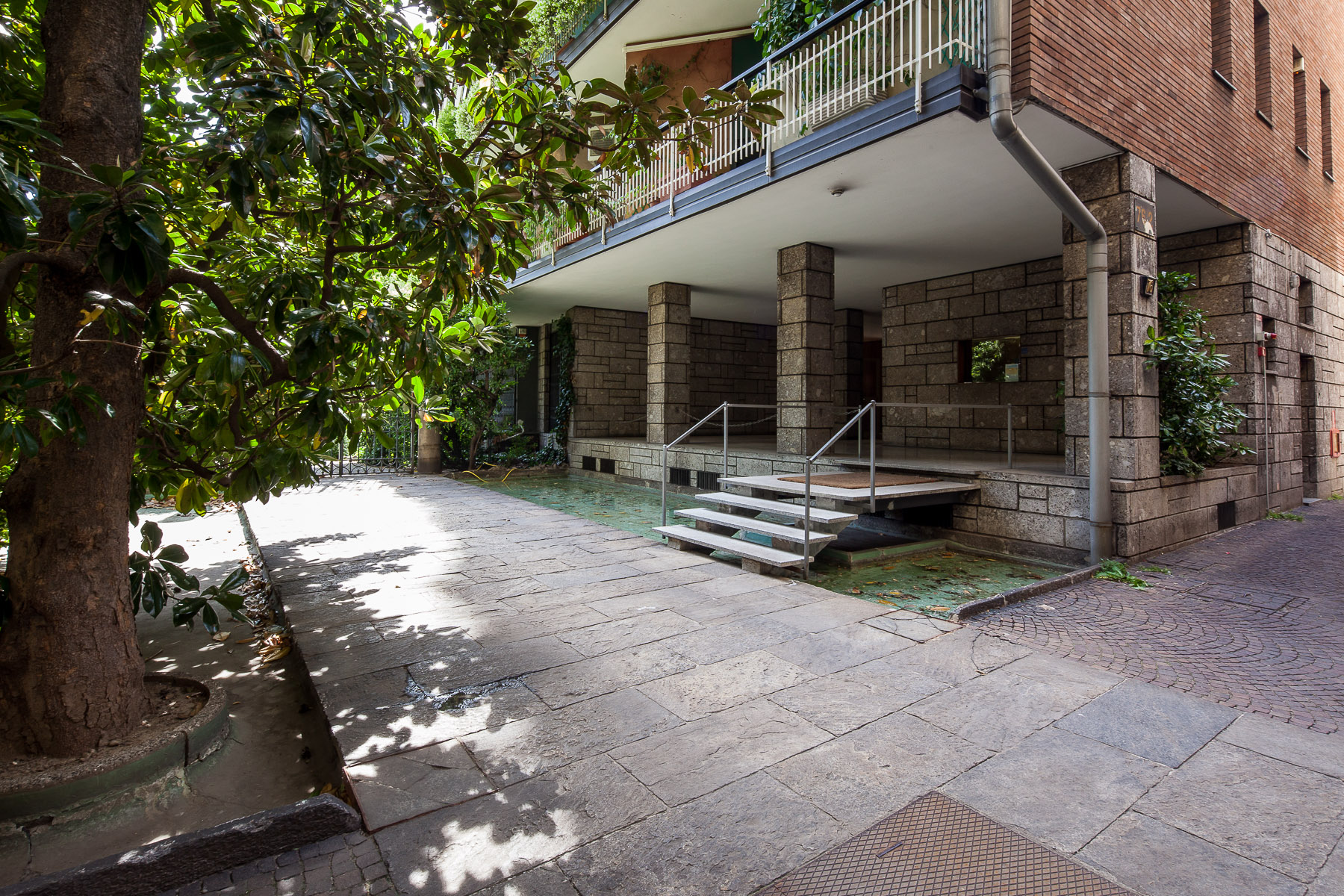 Architecture lover?
The apartment reveals an extreme attention to detail: the expansion of the space by the use of mirrors, sliding elements concealed, recessed cabinets and bookcases, sliding walls and large windows overlooking the spectacular view of the city, the Duomo and the Velasca Tower, but also the nature, the countryside, the villages, the mountains. Continuous osmosis between indoor and outdoor space, recurring in many of Minoletti's projects. And yet the particular combination of colors, the green luster marble floors, the exhilarating red of the walls, the warm honey-colored wood and, suspended, white spherical lamps.
The photographed apartment is the nowadays status of the original "villa on the roof".

The work of Giulio Minoletti (1910-1981), architect, urban planner, designer, includes participation in competitions, exhibitions, public and private buildings, urban planning, studies on traffic, written texts. He graduated at just 21 years at the School of Architecture at the Polytechnic of Milan, began a dense activity – marked by great historical events of the twentieth century – that will see him on several fronts, alone or alongside other architects, engineers and artists.

Images by Giuseppe De Francesco © 2018. All rights reserved.