Casa Rustici is

---
A photo work by Giuseppe De Francesco!
Milan, 1935
Casa Rustici is a multi-storey residential building in Milan, located in Corso Sempione 36, on the corner with Via Mussi and Procaccini.
Designed by architects Pietro Lingeri and Giuseppe Terragni, and built from 1933 to 1935, it is one of the most remarkable examples of rationalist architecture in the city of Milan.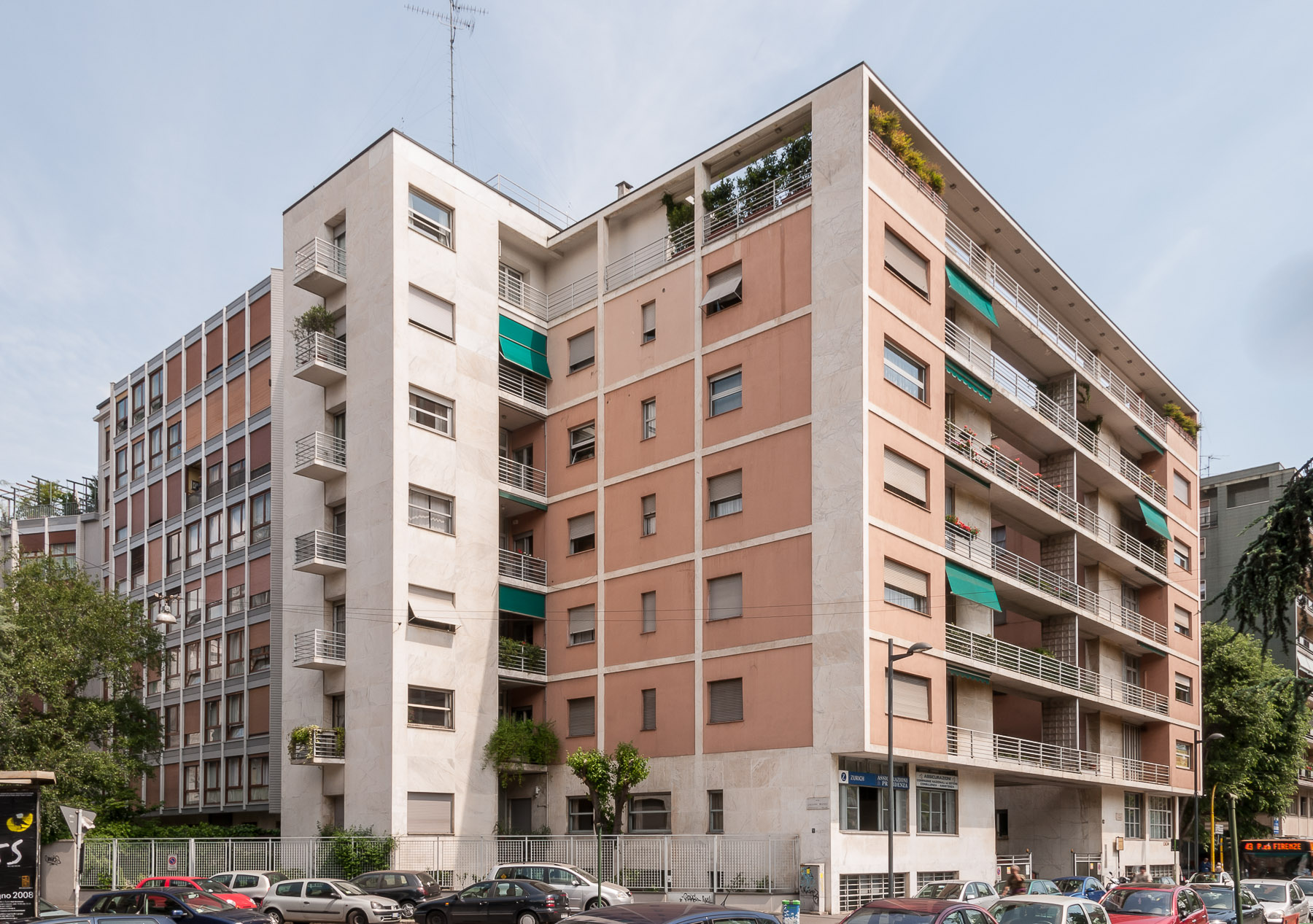 Interested in architecture?
The two bodies, separated from the internal courtyard, are connected by a series of balconies suspended, which have the function to restore the unity architectural building, but also to close, at least in part, the opening on the courtyard, at the time not permitted by the building regulations in force.
The building, with a total volume of 19,550 cubic meters, has six floors plus the ground; of these, those between the first and fifth are occupied by luxury apartments rented, while the top floor is placed the villa of Vittorio Rustici, own the whole building, set back from the street line and divided into two parts joined by a walkway covered suspended. In the basement there are offices and garages.
The photographed apartment is the fantastic attic at the top floor, own by a private.

Giuseppe Terragni, Architect born in Meda in 1904, is the author of some of the symbols of Italian rationalism as the Novocomum and the Fascist Como. In 1932 he opens in Milan a study with Pietro Lingeri, with which he made five apartment buildings, including Casa Rustici here published. He disappeared in 1943 at just 39 years.

Images by Giuseppe De Francesco © 2018. All rights reserved.